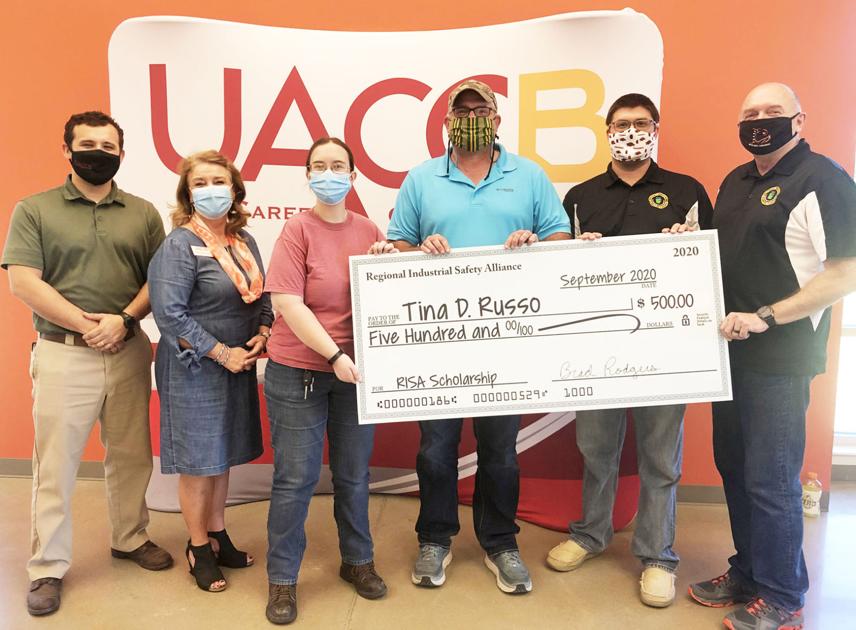 UACCB Industrial Technology Student Receives RISA Scholarship | New
[ad_1]
With two degrees already under her belt, Tina Russo stepped out of her comfort zone and began to weld. In the spring of 2020, Russo joined the Industrial Technology program at the University of Arkansas Community College in Batesville to work toward his welding certificate. She was recently awarded the 2020 Regional Industrial Safety Alliance (RISA) scholarship.
"The UACCB was a happy find," Russo said. "I was moving from Pennsylvania to Arkansas and didn't know much about Batesville or any schools nearby."
Russo holds an Associate's Degree in Communication Studies from Bucks County Community College and a BA in Theater with a concentration in Design and Production from Temple University in Philadelphia. She worked in Colorado, Texas and New York before moving to Batesville. She said she has a pending contract in Pennsylvania when theaters are back in operation after closing due to the COVID-19 pandemic.
"The theater is inspired by Broadway and is not open at the moment," she said.
Russo said she had hoped there would be a way to go to school for welding, and she was happy to know that UABBC had a "well-known welding program".
"I have amazing teachers who are very patient with me," she said.
Her goal after completing the program is to keep her job in the theater industry and eventually travel with a nationwide tour.
Russo was born in New York State but raised outside of Philadelphia. She said she graduated from two high schools: Central Bucks West High School and Middle Bucks Institute of Technology.
"CB West was all of my academics and MBIT was a vocational technical school where I chose to focus on engineering and related technologies," she said. "I thought I was going to become a mechanical engineer. It did not work.
She said she discovered that her passion was really theater and now connects theater to her career path in welding.
"At first I was scared and in awe of it," Russo said of the welding.
Welding was an alien concept that wasn't part of his career path until Russo worked in a theatrical stage carpentry job for a West Side Story production, and his colleagues told him they wanted it to be. 'she can weld. When she learned that the show needed a metal fire escape, she was asked to help by cutting square metal tubes, arranging them, and grinding the welds. She said she decided she wanted to learn how to weld by watching metal construction take shape.
Her fear of welding turned into a passion, and she decided to find a school and learn more. She found the program at UACCB and applied for the RISA scholarship.
To be eligible for the $ 500 RISA scholarship, Russo submitted an application form and a 500-word essay explaining why she chose a career related to industrial technology. The cumulative grade point average, courses and completion rate were also taken into consideration.
In his scholarship application essay, Russo wrote: "When I first heard about welding as a career related to industrial technology, my application hypotheses turned to factories, cars and pipelines. Now when I hear about this career, I know it's about opening up more opportunities in the job market than I might have initially imagined.
RISA is a local alliance of industrial technology professionals from different trades that promotes worker health and safety by sharing resources and information to improve safety programs in regional industries.
On August 19, 1999, safety professionals from various companies in Jackson, Independence and Sharp counties met to promote health and safety in their businesses. Since its inception, RISA has continued to bring industries together to help protect their employees from injury and illness.
[ad_2]
Source link