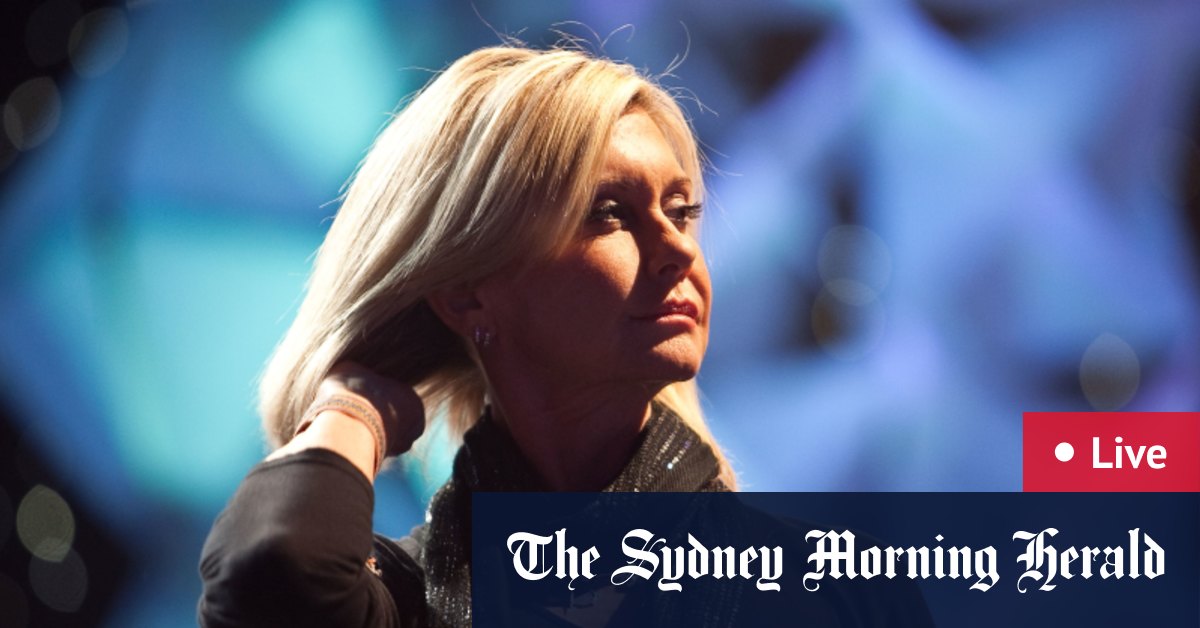 Tributes to Olivia Newton-John continue; Sydney train industrial action continues; Matt Kean becomes Deputy Chief of NSW; Trump's Mar-a-Lago home raided by FBI; CUTA economic plan unveiled
Staying with the Chinese ambassador's first-ever speech to the National Press Club, and Xiao Qian said US House Speaker Nancy Pelosi's recent visit to Taiwan represents a "serious violation" of the principle of a only China of his country.
As many of you know, Beijing fired 11 ballistic missiles towards Taiwan and conducted mock attacks following the US visit to the self-governing island last week.
Taiwan broke away from China in 1949 – at the end of the Chinese Civil War when the Communists consolidated power – and is now a democracy.
Loading
China insists that Taiwan is a breakaway state and not its own country. Chinese President Xi Jinping has said Taiwan's "reunification" with China is inevitable.
Australia does not recognize Taiwan as a country. However, the federal government maintains unofficial contacts with Taiwan to promote economic, trade and cultural interests.
"[Pelosi's visit] seriously undermines peace and stability across the Taiwan Strait and seriously sends the wrong signal to separatist forces for Taiwan's so-called independence," the ambassador said.
David Crowe then asked if firing missiles into the Taiwan Strait was the action of a "stabilizing nation".
Here is Xiao Qian's response:
The Chinese side is taking action in response to what has been done by the US side. And our purpose is to send a message.

The reaction is legitimate, it is justified and there is no reason to reproach it. As to how long the drill and exercises will last…I think in due course there will be an announcement.

There is no room for compromise.
Regarding the Solomon Islands security agreement, the Chinese ambassador said his country respects Australia's cooperation with other countries and the Albanian government should do the same.
"China respects Australia's normal exchanges and cooperation with other countries," he said.
"China has no intention of interfering with or undermining Australia's relationship with any third party. At the same time, we believe that China and Australia should make independent judgments and decisions to develop our own bilateral relations based on the interests of the Chinese people.