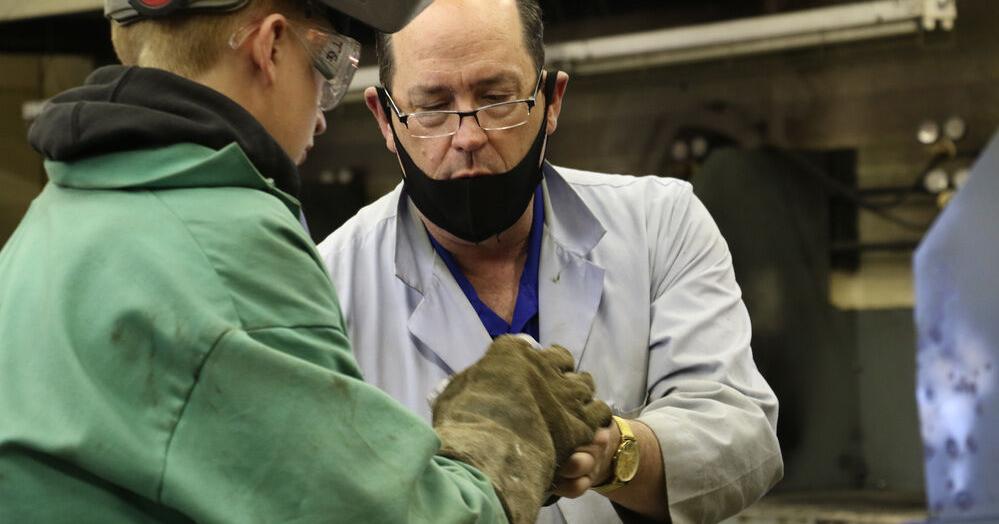 Steve Land Looks Forward to the Future of GHS Industrial Arts Program | News
Still, Land is looking forward to what's to come for the high school industrial arts curriculum, especially with the new eight-class schedule. He said the new schedule allows for more classes, including a new one in the industrial arts program.
Next year, Land said there will be a new computer-integrated manufacturing class that will allow students to gain experience using the computer plasma camera, CNC router, some laser engravers and 3D printers.
"It will be a lot of fun things for the kids to do next year," he said. "They will learn a bit of drawing, computer drawing-type stuff. So, I am excited about this class. It's brand new for next year, so it will be really cool.
Land said that in vocational training programs many life skills are taught, especially in his classes.
"We clean for about 10 minutes (to the left of the classroom), and everyone has work to do – some sweeping the floor, others draining all the tanks," he said. "So they (learn) responsibility. We also work a lot in life with professional skills – being on time, not being late, doing the right things, doing your job.
Land also brings these life lessons to court and to the field. He coaches college track and field, college football, and high school girls' basketball. He says this is one of the reasons he decided to teach rather than pursue a career in industry – as a former student-athlete himself, he enjoys the coaching aspect of his. work, and it is during this time that he can really get to know the students.