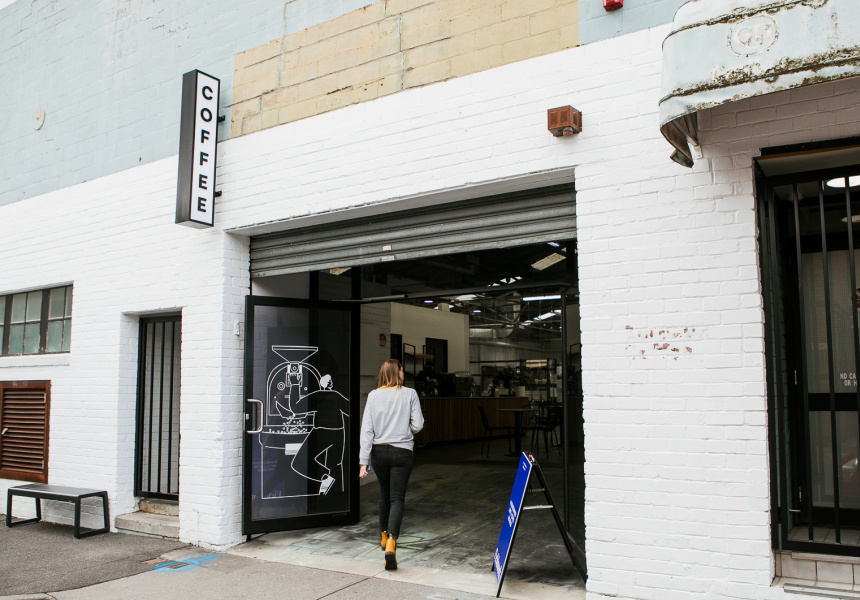 On an industrial side street, Fieldwork is a new micro-bakery and neighborhood cafe
Most of us have dabbled in baking at some point during lockdown. But Tim Williams has in this.
Standing next to his sparkling new toy, a Rofco oven, he proudly explains how each of the different stone cooking surfaces transfers heat to the dough in a slightly different way. Granted, he's real nuts and bolts stuff, but you can tell he's someone who values ​​results over drama.
In fact, that seems to be the whole philosophy behind Fieldwork – the renaming of Melbourne's collective coffee roasting offices, which launched in Cremorne in 2015.
"It probably sounds a lot more existential than it actually is, but you can only go around once and I want to make sure we're doing it right and everyone who works here is doing this. that they love," Williams says of the refocus. Also, "No one could pronounce Offices and we were confusing too many couriers."
Since 2018, the cavernous warehouse on an industrial street in Abbotsford – directly across from Moon Dog OG – has been the brand's coffee roasting and sourcing HQ. Now it's also home to a cafe-bar and micro-bakery that does exactly what it says on the tin; a sign in front reads: "A neighborhood joint for coffee and bread." A La Marzocco espresso machine takes pride of place among wood accents and touches of greenery — and you can watch the cooking operation through huge windows behind the counter.
Find crisp, freshly baked sourdough breads, simple but satisfying sandwiches (like ham, cheddar, pickles, and relish) and pastries from local bakeries. And, of course, a full menu of espresso and filter coffee, plus beans to go.
The focus is on Rwandan coffee – it makes up a significant percentage of home roasting – and Williams hopes to shine a light on a coffee country he says is underrepresented (Fieldwork only provides sources from four other countries : Guatemala, Colombia, Kenya and Ethiopia). He even plans to organize tasting evenings to highlight how good Rwandan products are.
Fieldwork

14 Duke Street, Abbotsford