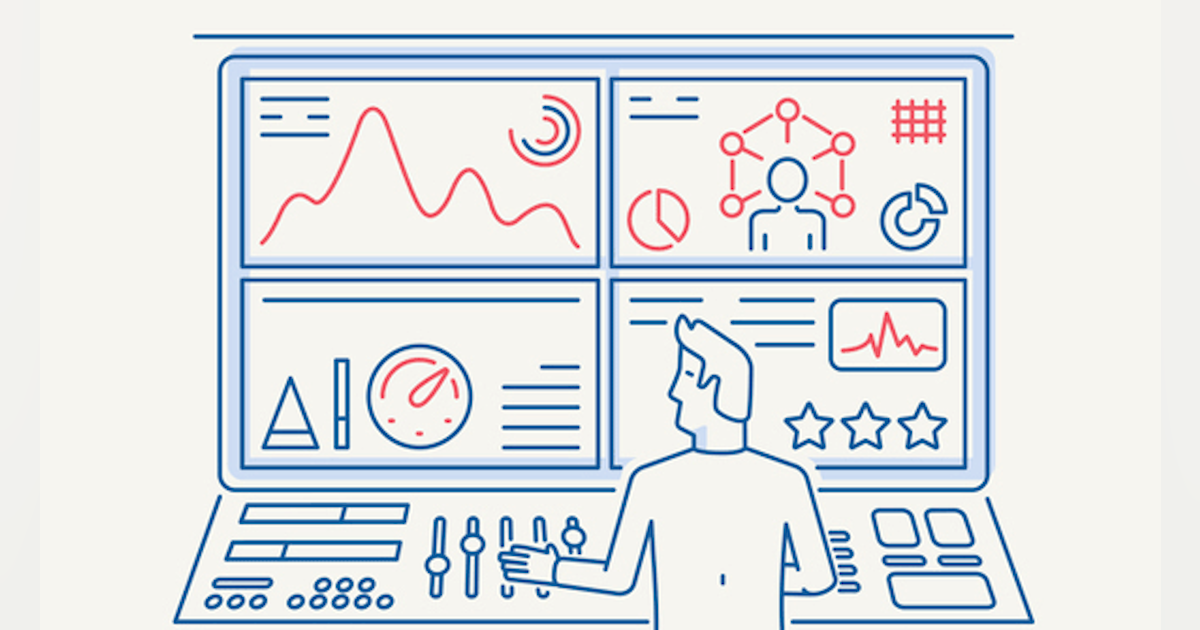 Main trends in industrial design: from green engineering to the cloud and beyond
Present across all industries, design engineering plays a prominent role in one-third of the world's largest organizations and two-thirds of startups.1
Whether it's a circuit board, wind turbine, conduit, or chair, make a good design job is the main goal of every design engineer. But a good job involves taking the time to sketch, innovate, iterate, and test everything within the specified amount of time.
Throughout this process, technology is there to make our lives easier, with today software solutions for every step, from time and project management applications to CAD modeling and simulation. As John Lasseter, one of the three founders of Pixar Animation Studios, puts it, art challenges technology, and technology inspires art. And that couldn't be truer than in the design.
So what are the major trends in industrial design? Here are the top five:
1. Green products focused on energy efficiency.
As more and more people realize the threats our actions and products pose to the Earth, and global warming is an urgent problem for international organizations and individuals, environmentally friendly products may soon be the only products to be developed.
The internet has created a revolution in the way consumers shop, not only through e-commerce, but also with the level of information they can get in seconds before making a purchasing decision. Moreover, consumers are not the only ones who are aware of their environmental footprint, as manufacturers have a growing interest in reducing energy consumption, using sustainable materials and minimizing waste.
From LED lights and energy-efficient fans to wind turbines and passive houses, creating eco-friendly designs is becoming the norm.
2. Smart products will increase.
With over 500,000 searches per month, the "Internet of Things" is one of the most popular topics of conversation right now. And it's no wonder the IoT is revolutionizing the entire world of product design. From consumer goods such as watches, home appliances or automobiles to industrial products such as valves or HVAC equipment, products are getting smarter and smarter.
An intelligent product is integrated with software, processors, sensors and connectivity that aim to exchange data between the product and its user, the environment or other products. Some examples of smart products are the Nest thermostat, Amazon Echo, Philips Hue, or the RainMachine.
3. Design for the remaining 90%.
Out of a world population of 7.4 billion, only 10% have access to products under development. But that is about to change. Experts predict an increase in products created for emerging markets like Southeast Asia and Africa, aimed at finding low-cost solutions for basic needs.
An exhibition at the Cooper-Hewitt National Design Museum in New York shines a spotlight on some of them, including the South African Drum Q—A durable container designed to roll easily and carry 75 liters of clean water; a personal mobile water purification tool; and one potted cooler which helps Nigerian farmers preserve their crops. You can find more "designs for the remaining 90%" on the museum site.
4. CAD software migrates to the cloud.
Computer aided design (CAD) has been essential in product design for decades. And now CAD software is about to get even better.
On May 4, 2016, Gartner released the "Cool sellers in product design and lifecycle management, 2016" report, with the major software vendors that we should take a closer look at. A key note in this report is that "the era of cloud-based product design is upon us."2
A pioneer in cloud-based computer-aided design (CAD) software, OnShape is a SaaS system that allows all members of a design team to work together using any web browser, phone or Tablet. The tool gives secure and simultaneous access to a single major version of CAD data, without the need to copy files. The company includes key members of the original SolidWorks team, one of the largest traditional players in CAD and CAE software. (Click on the image to enlarge)
Experts around the world are talking about the shift from machine-dependent on-premise software design engineers to cloud-based solutions. This massive change is driven by the flexibility, collaboration options, ease of use, and massive cost reductions made possible with the cloud.
According to IDC, around 30% of the enterprise software market will be "software as a service" (SaaS) by the end of 2018.3 So beware, the Cloud is coming.
5. Computer Aided Engineering (CAE) software is becoming the norm.
Computer-aided engineering, also known as engineering simulation, involves the use of software to simulate, validate, and optimize products in a virtual environment for the purpose of testing and improving them.
CAE software is not a new technology, in fact it has been in use for over 50 years. But until now, this has been a privilege reserved only for large companies (especially in the automotive and aerospace industries) that can afford the required investment of $ 40,000 + in hardware and licenses. Much like CAD software, cloud-based solutions have started to emerge for simulation, breaking down the barriers of traditional on-premise software.
This image shows a thermostructural analysis of a printed circuit board (PCB) being analyzed by SimScale. SimScale is the first 100% cloud-based CAE software. As a freemium solution, the service offers free access to all functionality, including computational fluid dynamics, finite element analysis and thermal analysis. This is done through the community plan, which allows engineers and designers to carry out public simulation projects.
The main benefit of using engineering simulation is that it dramatically reduces design time and costs for physical prototypes while helping to create better products by allowing different design variations to be validated and tested at the same time. time. In this way, it is easier to predict and achieve energy efficiency, performance and sustainability.
Other simulation vendors have also started offering a cloud version of their software, recognizing that the way design teams work together is changing. Having the ability to access your project when you need it using any device – desktop, laptop, tablet or mobile phone – and the ability to collaborate with your colleagues at the same time are no longer considered a luxury, but as a must. And the Cloud brings all of this and more.
As Dr Marc Halpern said at the 2016 NAFEMS annual conference in North America, in his presentation of the five biggest trends in CAE, "The cloud is at the heart of everything. "4
Now, let's get ready, let's go for a hell of a ride! As author and Whole Earth Catalog Editor-in-Chief Stewart Brand said, "Once a new technology hits you, if you're not part of the steamroller, you are part of the road. "
Netty Zaharia is Associate Marketing Director at SimScale.
The references:
1. Watch, Product Design Report 2016.
2. Gartner, Cool salespeople in product design and lifecycle management, 2016.
3. http://www.idc.com/research/Predictions15/index.jsp.
4. engineering.com, Roopinder Tara, "Be warned, the world of CAE is about to change".