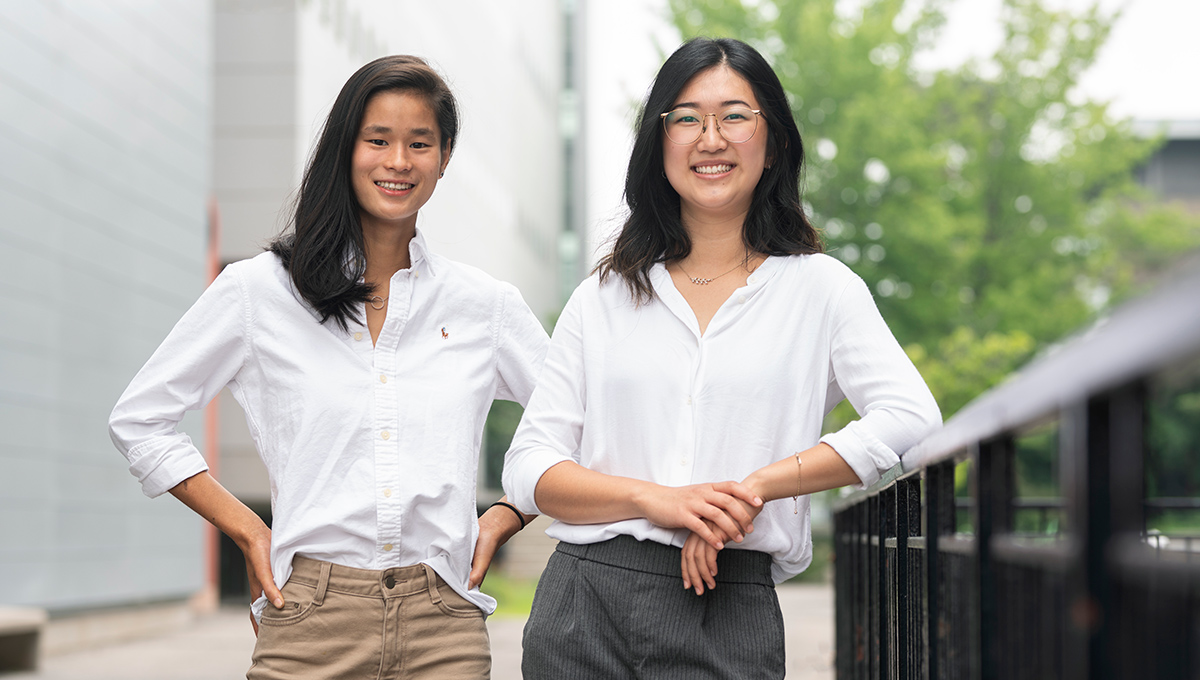 Industrial design graduates win first prize in accessible design competition
[ad_1]
Two recent graduates from Carleton University Industrial design program won one of this year's top awards Student competition for innovative designs for accessibility (IDeA).
Mandy Hui and Liana Meere, who graduated last spring, have developed a labeling system and an app to help visually impaired people select, sort and wash their clothes.
Their concept, Closet, uses labels with QR codes to indicate the size and color of a garment as well as care instructions.
It took first place in IDeA's Behavioral / Systematic Barriers category, the latest in a long list of Carleton Student Competition winners over the years and is part of the university's overall curriculum. accessibility culture.
Administered by Canadian universities, IDeA challenges university students across Canada to use their creativity to develop innovative, cost-effective and practical solutions to accessibility barriers for people with disabilities. Prizes were also awarded on July 21, 2021 for projects addressing architectural / industrial design barriers, technology / communication barriers and virtual learning / distance education.
Hui and Meere started working on Closet in their third-year studio class, under the supervision of Prof. Chiara Del Gaudio, but the IDeA 2020 competition was incorporated into this year's competition due to the pandemic.
"One of the reasons we were drawn to visually impaired is that once we started to do a bit of research it became clear that this was an interesting challenge for people to take up. through design, "Meere explains.
"For sighted people smart technology is cool, but for visually impaired people it can be a path to independence."
"Our program has always encouraged designers to take different perspectives," Hui adds, "and to empathize with the people we design for."
[ad_2]
Source link