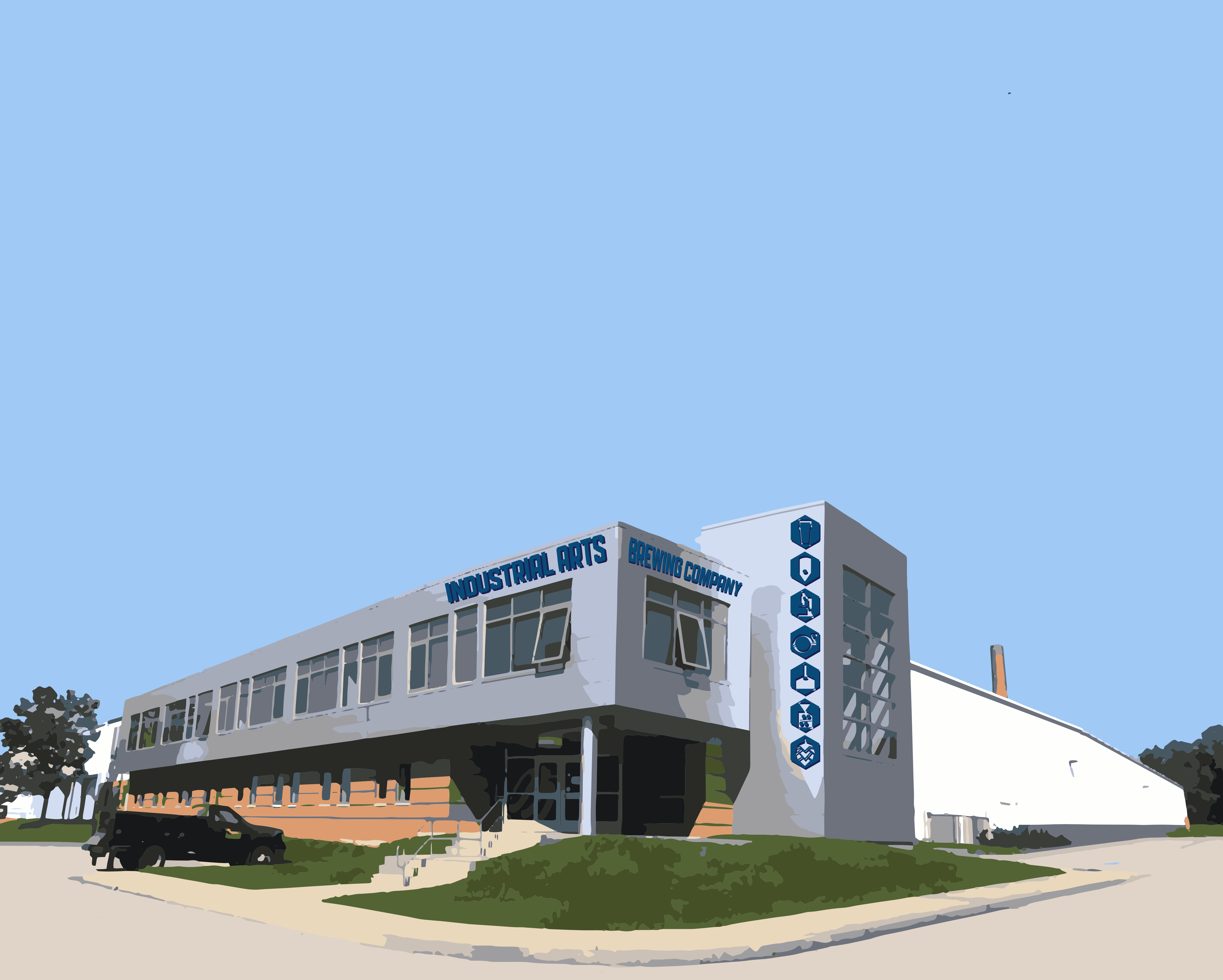 Industrial Arts Brewing to open a second site • thefullpint.com
[ad_1]
(Garnerville, NY) – Industrial Arts Brewing has announced plans to open a second brewery, tasting room, and event space at 511 Fishkill Ave in Beacon, New York. Opening to the public is scheduled for spring 2019, Industrial Arts will be the primary tenant and co-owner of the 150,000 square foot facility overlooking Mount Beacon. Diamond Properties has partnered with the purchase and is currently offering the remaining 73,400 square feet of warehouse for lease.
Immediate plans for the multi-level facility include a tasting room with plenty of outdoor seating and panoramic mountain views, a New York-focused drink program, for-
go beer and food truck partners for the spring 2019 opening.
"Beacon is a bustling city with a thriving arts scene nestled in the Hudson Highlands with easy train access to the city," explained Managing Director Sofia Barbaresco. "The Beacon Site will be an evolution of our aesthetic from our unique Rockland site and we are excited to continue to help make the Hudson Valley the premier brewing tourism destination in New York State."
The second phase of construction, scheduled for completion in 2020, will include a large multi-purpose event center, smaller private spaces designed to accommodate a variety of party sizes, a distribution center and a production brewery in the cutting edge of technology. capable of producing more than 50,000 barrels per year.
"This is an incredible opportunity for us to continue to innovate and grow for the foreseeable future," said founder Jeff O'Neil. "The site has all the characteristics that a modern brewery needs to thrive. We will continue to invest in people and technology while creating this vibrant hub of brewing and hospitality for the Hudson Valley and beyond.
Industrial Arts' original location in Garnerville, opened in August 2016, is also in expansion mode as the brewery continues to create jobs, add high-tech brewing and packaging equipment, additional tanks and expanding the existing faucet room to accommodate more guests. The brewery currently distributes beer in New York, New Jersey, Connecticut and Japan.
"These projects will give us the freedom to create and experiment and push the boundaries of hop-forward beer to our original location," explained Barbaresco. "We are excited to cultivate partnerships across the craft beer supply chain and to use our resources to optimize these relationships. "
About industrial arts
Since 2016, Industrial Arts Brewing Co. has focused on fresh and expressive American beers. These modern classics are made in a state-of-the-art brewery in a sprawling historic industrial complex in New York's Lower Hudson Valley; contrast between tradition and innovation. "Brewers first, and proud of it."
[ad_2]
Source link