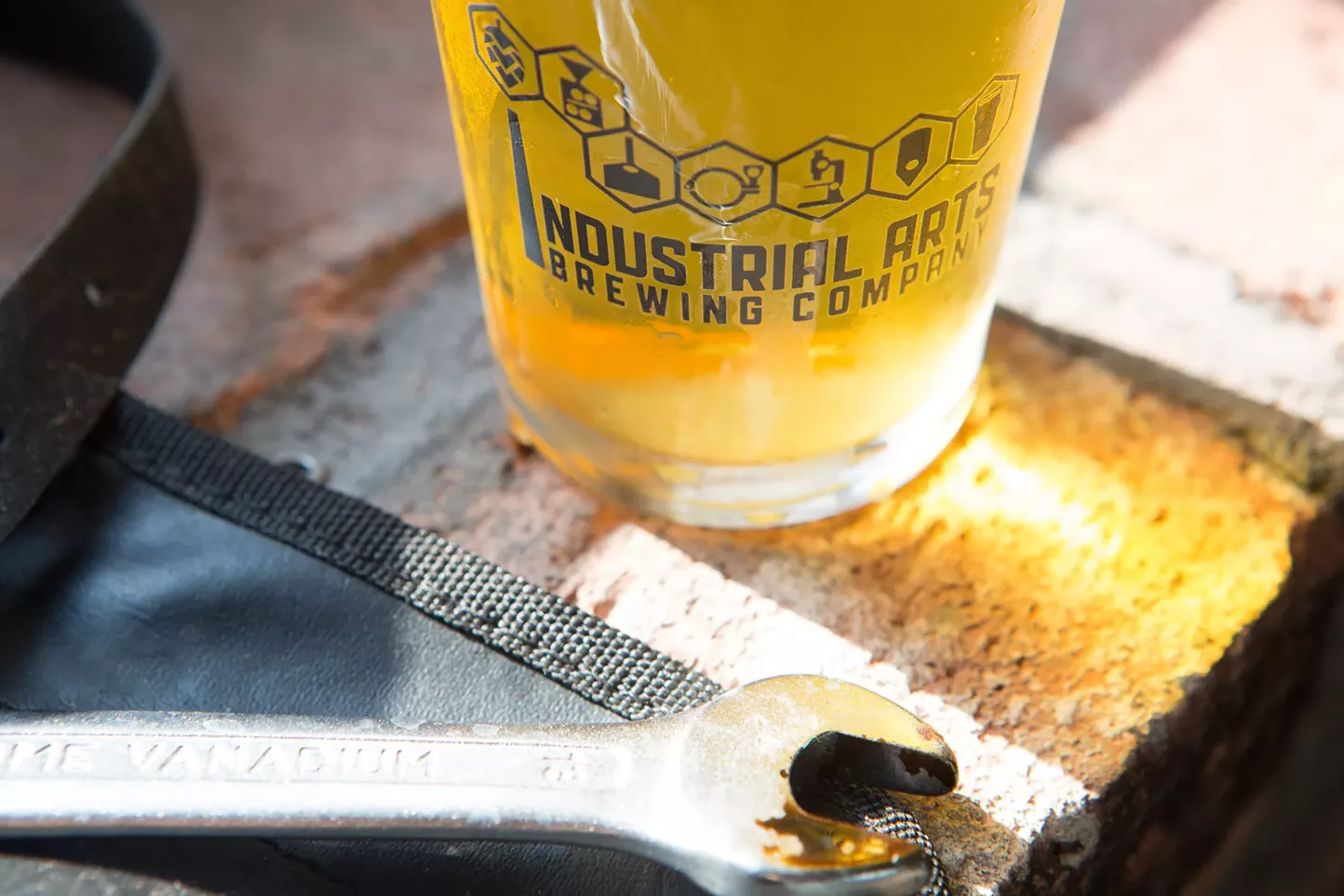 Industrial Arts Brewing Opens Second Facility and Valve Room in Beacon | Craft beverage industry | Hudson Valley
[ad_1]
Industrial Arts Brewing, awarded 'Best Brewery in the Northeast' by VinePair in 2018, brings its 'fresh and happy beer' upstream of the Garnerville River to Beacon, where it will open a second brewery, bar and event space on Fishkill Avenue this spring.
"I am really excited," said General Manager Sofia Barbaresco. "I went there on the weekends to soak up the community vibe, and I hope to incorporate the spirit of Beacon into our new facility because it really suits me."
Barbaresco studied brewing in Brazil and returned to the United States in 2013, just in time to ride the craft beer tsunami. "When I returned, there were hardly any job opportunities," she says. "It's exploded! It's fun to be a part of it.
The company's current site is in the Garner Arts & Industrial Center, a winding pre-Civil War factory in Rockland County. "These are all crazy old brick buildings and winding alleys," says Barbaresco. "We are sharing space with the Garner Art Center, and together we will be hosting a big festival May 18-19 which should be amazing."
Immediate plans for the Beacon facility include a tasting room with plenty of outdoor seating and panoramic mountain views, a New York State-focused beverage program, on-the-go beer, and food truck partners for the opening festivities. As fall approaches, they will be opening the indoor tasting room. Expect plenty of music and film programming, says Barbaresco, and rotating food choices that pair well with beer. There will be a "huge" event space, with large rows of windows on both sides, "one facing the brewery floor, the other facing Mount Beacon," says Barbaresco. "So you will have these amazing views from both sides. "
Industrial Arts will be the primary tenant and co-owner of a redeveloped 147,500 square foot warehouse built in 1982 (formerly the headquarters of the Mechtronics marketing agency). "It's exciting to see how such a blank slate it is," says Barbaresco. "The possibilities! It has good high ceilings and a solid base, and we are building our brewery to optimize all of our high-tech processes. We are building the brewery of our dreams, and the latest German technology and equipment is an exciting part of it. The production of the new facility is expected to come online in 2020. In the meantime, you will be able to drink their beers brewed at the Garnerville site.
"This is an incredible opportunity for us to continue to innovate and grow for the foreseeable future," said Jeff O'Neil, founder of Industrial Arts. "The site has all the characteristics that a modern brewery needs to thrive. We will continue to invest in people and technology while creating this vibrant hub of brewing and hospitality for the Hudson Valley and beyond.
The original Garnerville location, opened in August 2016, is also in expansion mode, adding jobs, high-tech brewing and packaging equipment, additional tanks and construction of the current valve room. to accommodate more guests. The brewery currently distributes beer in New York, New Jersey, Connecticut and Japan. Beacon's state-of-the-art production facility will be capable of producing more than 50,000 barrels per year, five times more than the 9,000 barrels brewed at Garnerville last year.
"These projects will give us the freedom to create and experiment and push the boundaries of hop-forward beer to our original location," explains Barbaresco. "We are excited to cultivate partnerships across the craft beer supply chain and to use our resources to optimize these relationships. The Beacon Site will be an aesthetic evolution from our unique Rockland site, and we are excited to continue to help make the Hudson Valley the premier brewing tourism destination in New York State.

The new industrial arts location will be located at 511 Fishkill Avenue, Beacon. To make sure you don't miss any of the opening, follow Industrial Arts on Instagram and Facebook. And if you or someone you know is looking for flexible warehouse space with good neighbors, partner Diamond Properties is currently offering to lease the remaining 73,400 square feet of warehouse space.

[ad_2]
Source link