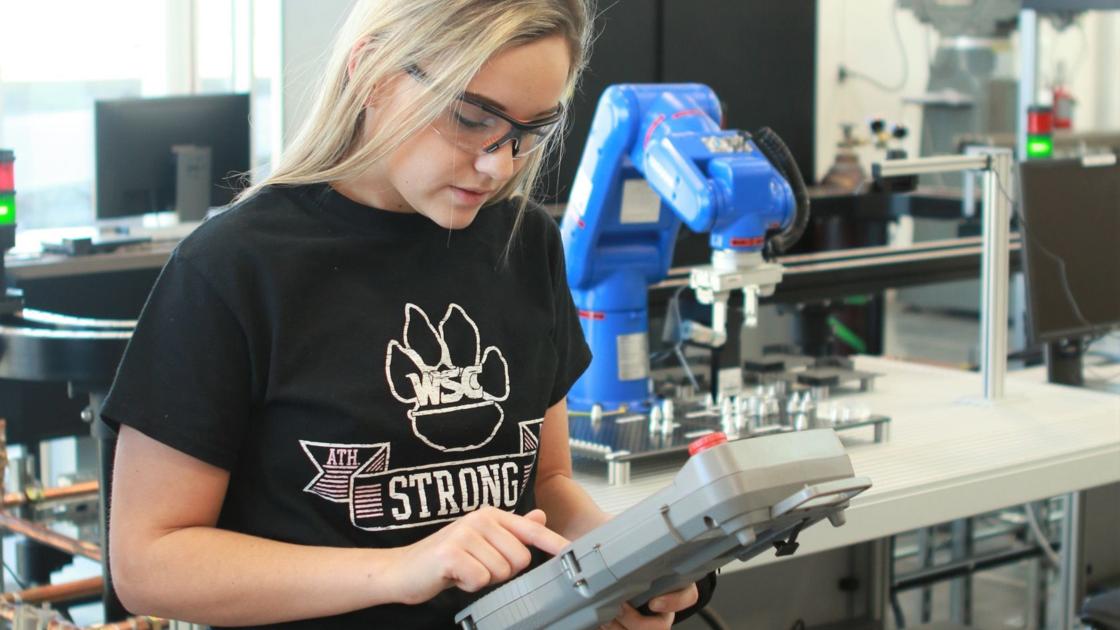 Humans and Robots Work Side by Side in Wayne State College's New Industrial Technology Labs | Sponsored Features
[ad_1]
The first floor of the center, which houses the Department of Technology and Applied Sciences, houses laboratories dedicated to drawing and design, fabrication, welding, energy and cabinetry, and construction. The laboratories on the second floor are part of the Department of Computer Technologies and Information Systems and are devoted to robotics, computer science, computer hardware, computer networks and mechatronics (technology combining electronics and engineering mechanical).
Three hundred students specializing in the programs offered by the two departments, as well as 50 students with minors in the department's programs, receive practical instruction in the center. That number will increase in the coming semesters as the college makes full use of the labs and awareness of the benefits of studying at the new center grows, said Vaughn Benson, dean of the School of Business and Technology.
A 2015 article in the Lincoln Journal Star, which described the shortage of professional and technical educators in Nebraska, was the catalyst for the creation of Wayne State's Center for Applied Technology. In the article, state and local officials called the shortage critical not only in rural areas, but in Lincoln and Omaha as well.
"Within a week, we visited the chancellor of the state college system," Benson said.
Wayne State administrators evaluated the college labs and equipment and found them dated. "Our president challenged us to have the right academics and the right facilities," said Benson. Administrators turned to professional academies across the state for advice, then turned to Wayne State Faculty for their input.
[ad_2]
Source link