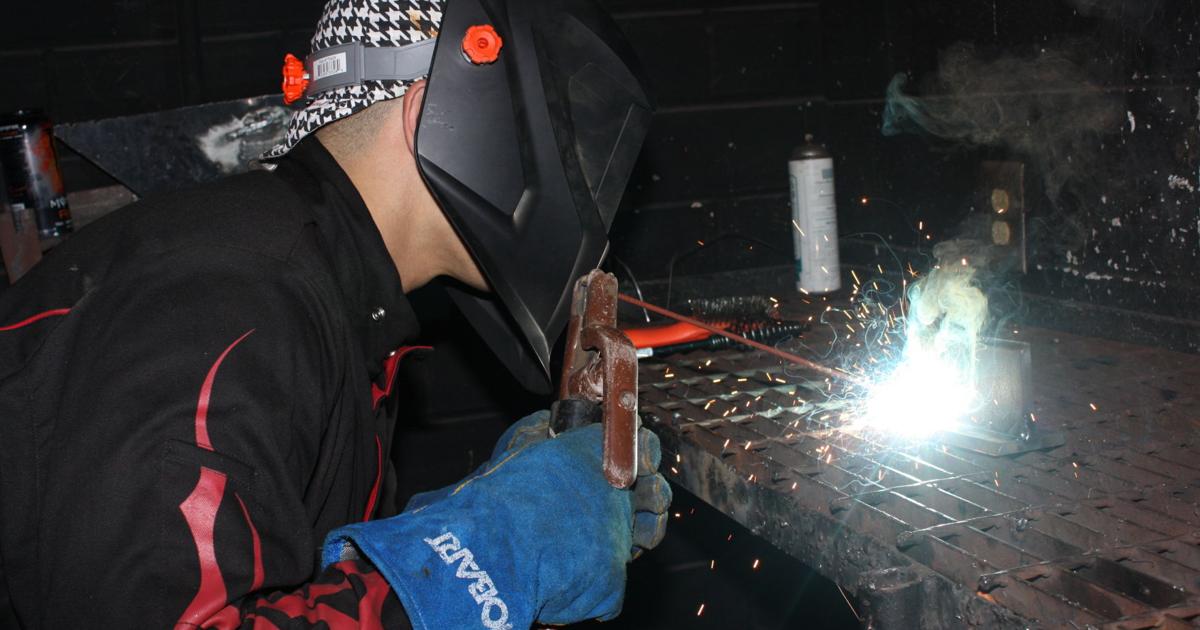 CTC Industrial Technology Courses to Start Soon | Local News
Central Texas College has announced that its Industrial Technology program will offer courses with a hands-on component during Summer Semester II. The semester opens on July 6 and includes industrial technology courses in the areas of fine crafts, diesel, HVAC, graphics and printing, and welding. Classes will begin online, then transition to the in-person lab for hands-on learning activities and performance reviews.
"Course delivery will be a 'reverse' format with the first part of the course offered online and the remainder moving to in-person lab work," said Ronnie Turner, President of Industrial Technology at CTC. "Once students have completed 40% of their online assignments, they can then move on to on-campus lab work. Each study program will only allow five students at a time in their particular lab area, in keeping with safety and social distancing practices.
To conduct lab activities, students must register for one of five available slots in blocks of three hours each day. Each lab space will include a sanitation station, and instructors from each study area will oversee hand hygiene, respiratory etiquette, and proper cleaning of workstations and tools after each use. Students will also be required to wear a mask or face covering during times when they need to interact with the instructor.
Lab hours for Craftsmanship and Diesel are 12:00 p.m. to 7:00 p.m. each day. Activities for artisan trades include basic shop skills, electrical wiring, plumbing, interior and exterior painting and finishing, welding and carpentry of roofing, flooring, walls, doors , windows and cabinets. Laboratory work for students in the diesel program includes shop operations, tools and equipment, engine fundamentals, electrical and electronic systems, mechanical and electronic fuel systems, auxiliary systems, groups automatic and standard powertrains, hydraulics, engine rebuilding, cylinder head service, diagnostics and tune-ups, air brake and ABS systems, steering and suspension and air conditioning systems.
Lab hours for graphic design and printing students will be from 10 a.m. to 7 p.m. each day. Students will practice shop skills, page layout, design, typesetting, desktop publishing for Windows and Mac, Adobe software, camera work, press operation, bookbinding and preventive maintenance.
Welding laboratory activities include proper use of tools and equipment, machine setup and operation, gas welding and cutting, plasma cutting, shielded arc welding, identification and use of electrodes, MIG welding, TIG welding, pipe welding, blueprint reading, weld testing and weld fabrication. The lab will be available from 8 a.m. to 8 p.m.
The HVAC program will conduct its lab from 10 a.m. to 10 p.m. and will include the use of shop tools, gas and electric heating, central principles of air conditioning, residential and commercial air conditioning, system design , commercial refrigeration, heat pumps and troubleshooting. The lab also includes refrigerant transition testing, Type I, II, and III recovery, and universal certification.
"We're not offering any automotive lessons this summer," Turner said. "We will be offering the Automotive Mechanic/Technician Associate Degree courses and the Automotive Technician, Automotive System Specialist, and Basic Automotive Technician Certificate courses with lab work in the fall. Automotive students can register now for fall semester courses on WebAdvisor.
CTC Industrial Technology courses continue to be offered in a self-study format that allows students to begin a course as soon as they have met the requirements to enroll in the program.
"Students will follow the course module book to complete the online portion of their courses without having to be online for a designated time," Turner said. "It will help students balance their work and family schedules. This flexibility and the fact that our tuition fees for professional career courses are the lowest in the region can benefit those looking to enter the workforce in a timely and cost-effective manner.
Returning students in the other industrial technology programs can enroll now in any of the available courses offered for Summer II and the fall semester by contacting their instructor or the department assistant at 254-526 -1399 or 526-1235. Prospective students should contact the Center for Career and Technical Education Counselor via email at cate.center@ctcd.edu.